Elaine from Cincinnati, Ohio sent in these pictures
(thanks Elaine for sharing your idea)
© Pictures by Elaine - Cinn.

Elaine was looking for an indoor aviary she could have in her living room, but also be collapsible when not in use. Elaine's project involved shopping around at the local Lowes home Improvement store and locating the "reduced, special order & discontinued rack" for doors (note: most similar places will have such items they are wanting to get rid of). Elaine purchased the screen doors she needed at $3.00 each. So, with her drill and some floral wire she constructed the collapsible cage you see in her pictures that can be used whenever she wants to give their "birdies" some play time.
The cage is 6' 8" tall & 3' square; she uses a "newspaper tarp" as the floor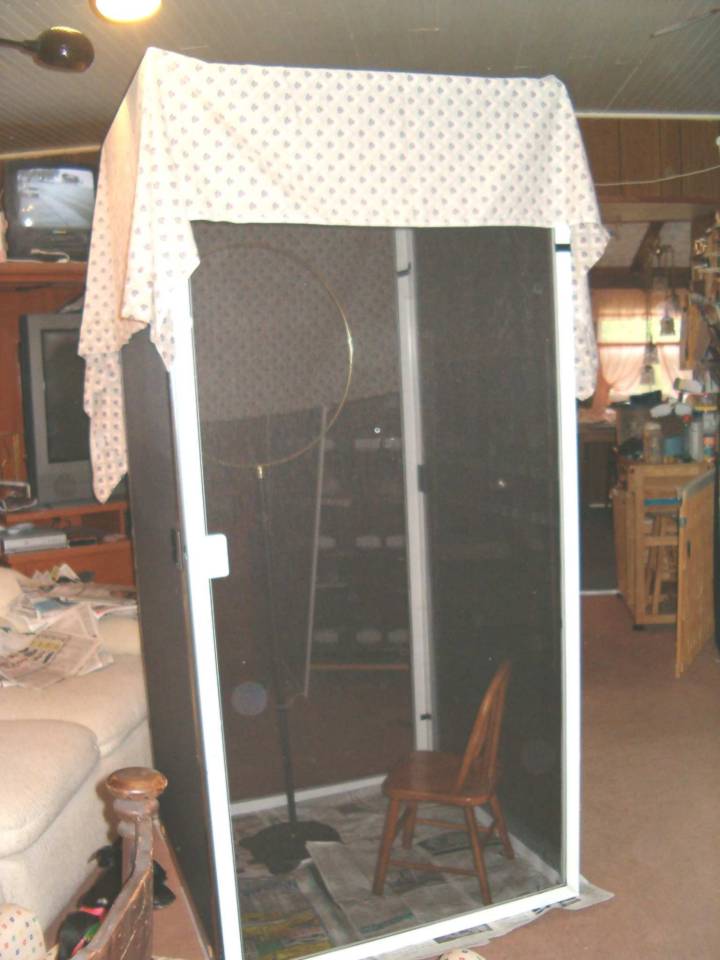 The cage below shows the individual cages for each pair of Elaine's birds & screen doors on the sides to keep the seed spillage at a minimum.