PEARL PIED
Ta//Ta pi//pi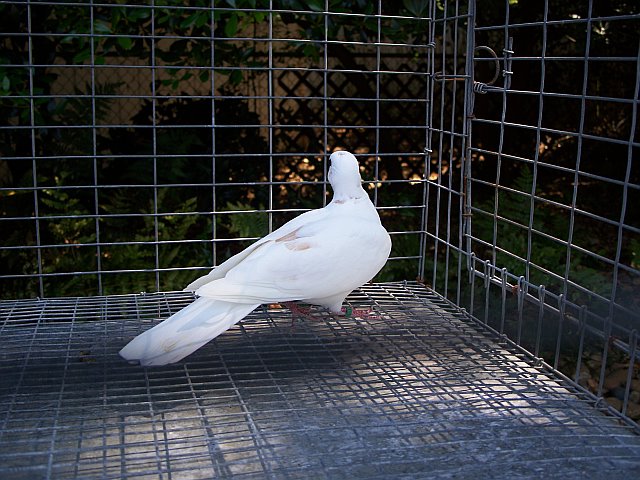 ©John Fowler
Note the coloration in the neck ring area, this is not an actual neck ring, it is above & below the actual ring area.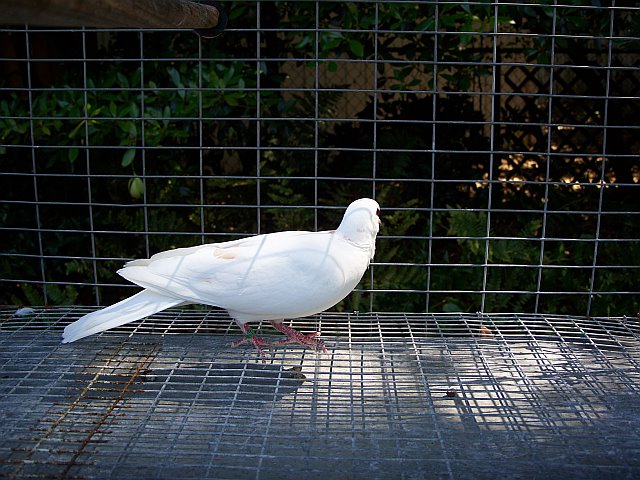 ©John Fowler

PEARL PIED
by John Fowler

IDS believes the use of the PEARL PIED much name better describes the Chinmoy
In 2006, I produced three white birds with 2-3 very small tangerine spots from a pair of minimal tangerine pearled each carrying pied hidden. The known genotype of these birds would be D+/ Ta//Ta pi//pi. This is a combination color produced by a "double dose" Tangerine combined with Pied. While this is the first time I have produced this particular combination color, I am certain that other breeders have produced this color as attested to by the photos of Sue Brown. Because this color can be easily produced, I am making this information known to any interested breeders. I have called the color Pearl Pied to give it a descriptive name. The color spots are very small (about the size of a pearl) and can be either tangerine or orange depending on the sex-linked gene being either Dark or Blond.
I have now paired siblings and will be expecting 100% of the offspring to be Pearl Pied. The male of this pair appears white except for one tangerine spot on the body under the wing. The female of the pair has two tangerine spots on its back near the rump. These birds hatched in March and June of 2006 and have maintained the tangerine spots into their adult plumage. An email, dated 9/01/2006, from Hein van Grouw confirms this combination color. He stated that Ta//Ta pi//pi results in an almost completely white bird in adult plumage with hardly any colored feathers remaining.
The 2 below pictures are by Sue Brown and are very similar to what John Fowler has produced & described.

©Sue Brown

©Sue Brown