LAVENDER RINGNECK
gr//gr Ta//+
New European Mutant - 4-2007
all pics ©Colin Ronald
Colin is dove fancier from England & has sent pictures of a new color being bred in England. Its body is a pale "lavender" color; has a "lavender" colored neck ring - thus giving the bird a lovely uniform color. Colin is currently working with this color & will share his findings with us. From current data it looks like this "color" is the result of Tangerine combining with Grey.

Pair: grey hen (L) & Lavender male (R) - shows the color difference.
Colin was told the Lavender was the result of a Tangerine Pearled male (split for Grey) and a Grey female.

Lavender - male - showing back, hindneck & neckring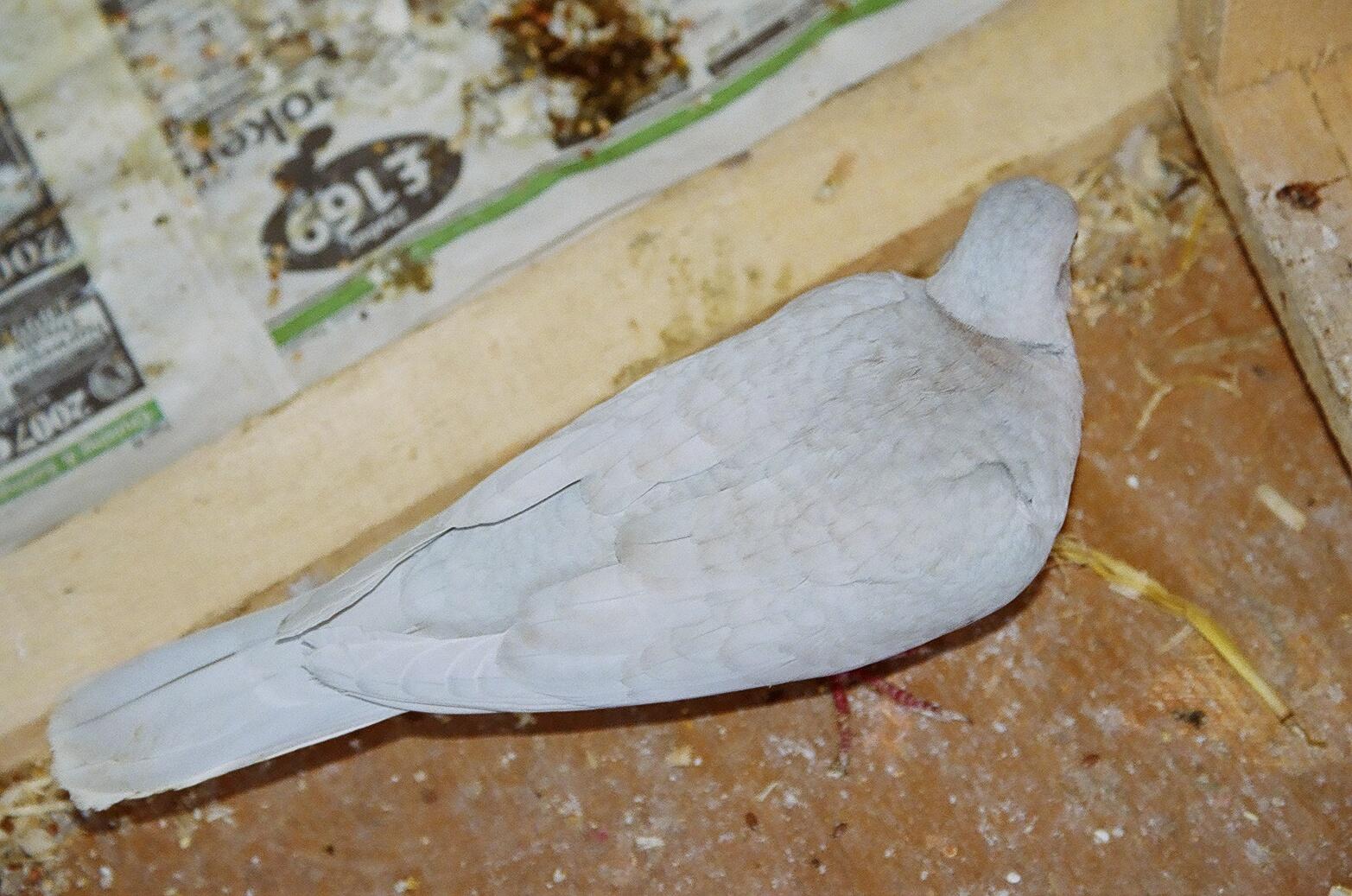 Lavender - male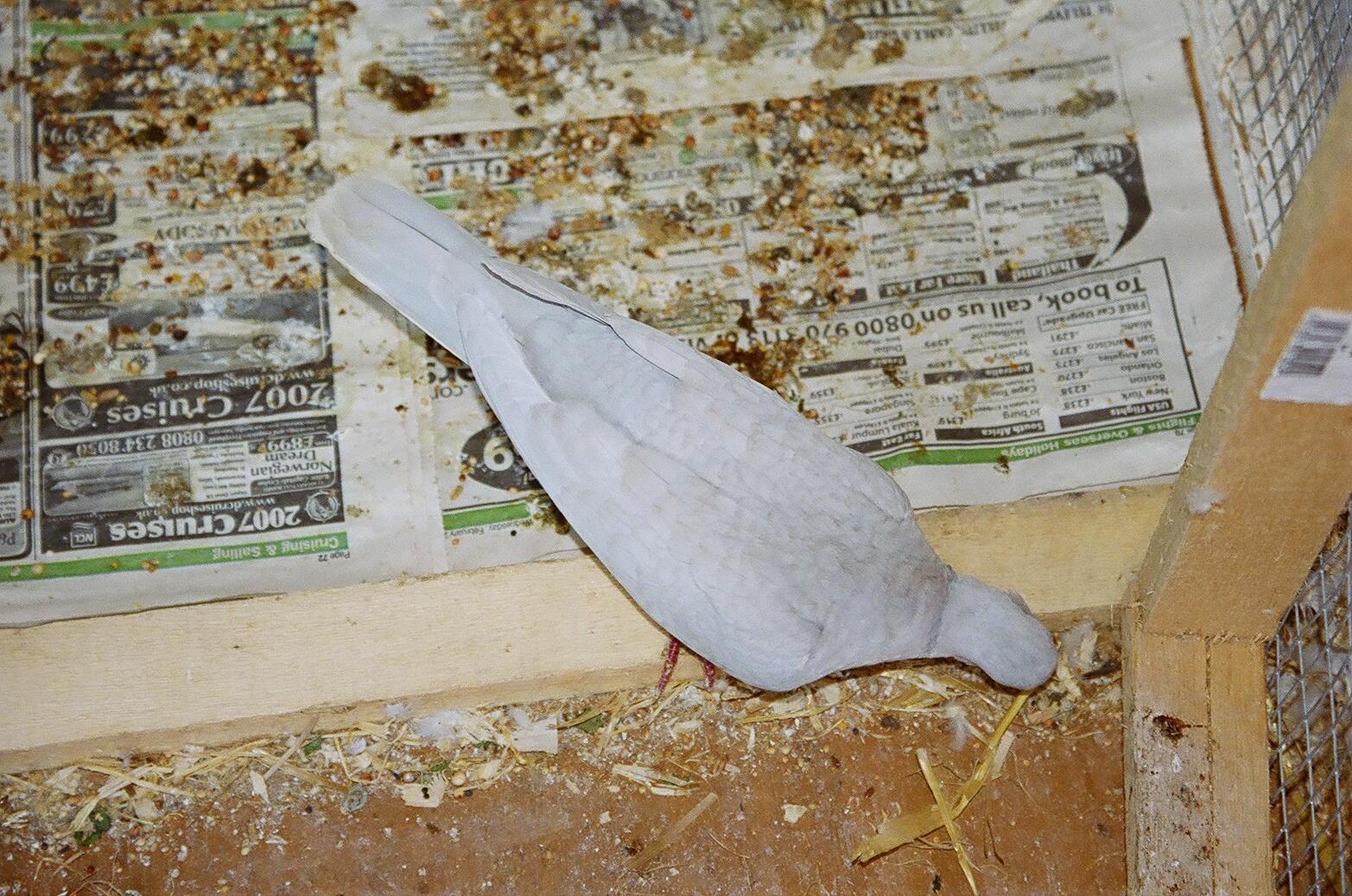 Lavender - male